What is Wordpress?
WordPress is the simplest, most popular way to create your own website or blog. In fact, WordPress powers over 40.0% of all the websites on the Internet. Yes – more than one in four websites that you visit are likely powered by WordPress!
---
Process
To begin go to the AWS Control Panel and find the search bar.

Now type Lightsail and click the first service. Now you should see something like the following: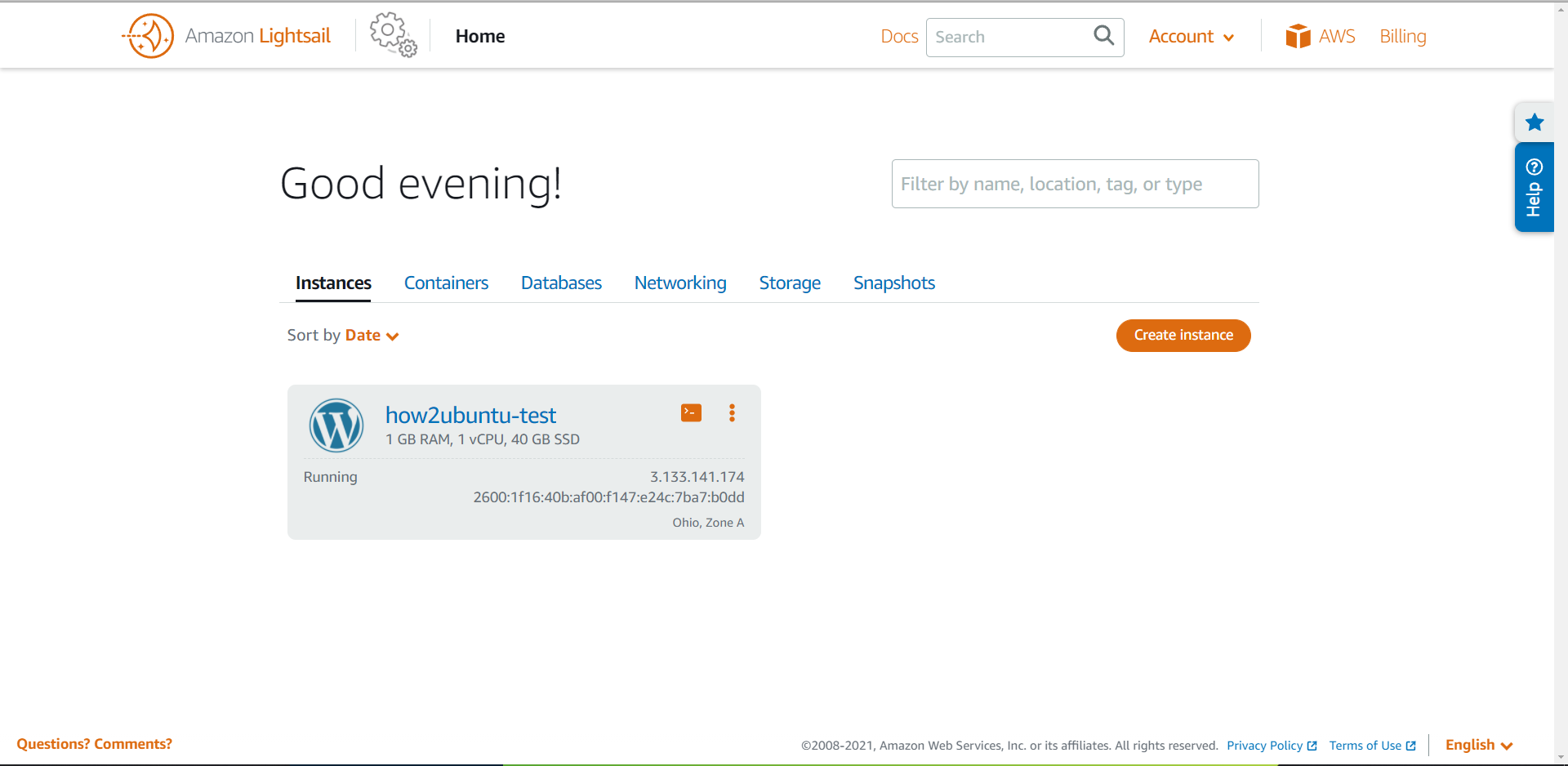 Press the orange button called Create instance. Now scroll down and you will see Lightsail by default selected Wordpress.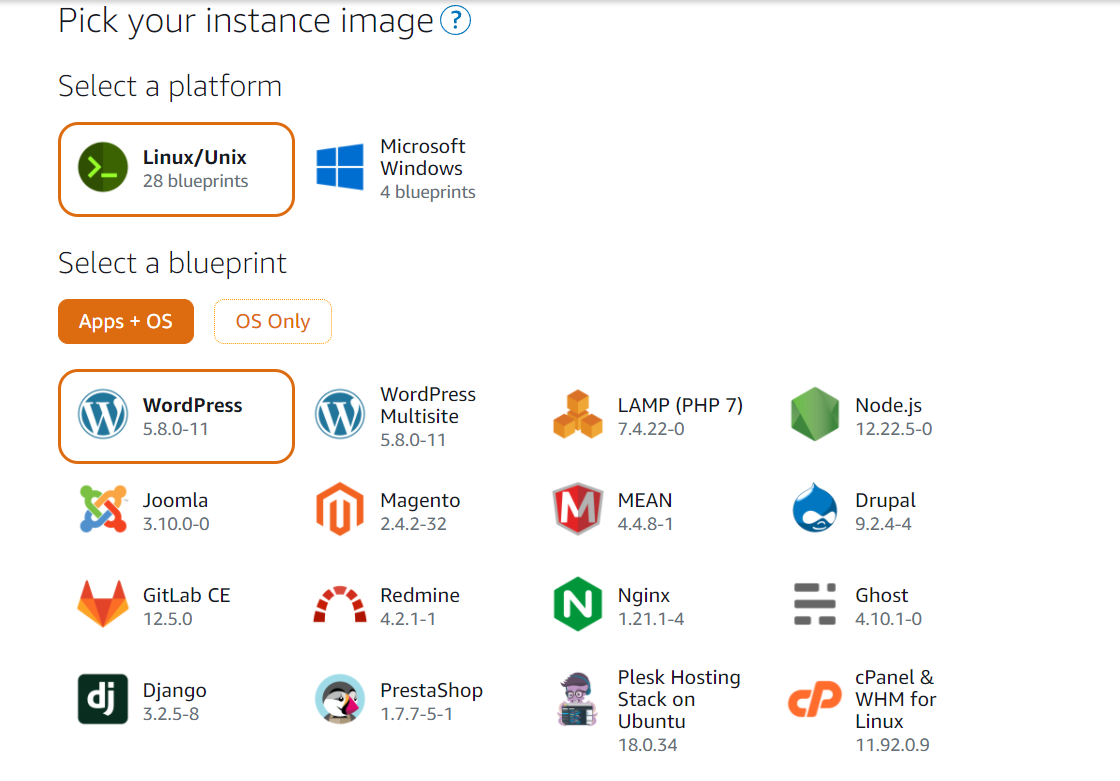 Keep scrolling down and you will see instance plan. If you have AWS Free Tier you shouldn't worry this. If you don't have AWS Free Tier then the first 3 months are FREE! I recommend the $5/month deal. Name your instance and then press the big button saying Create instance. Now wait 3 minutes for your VM (Instance) to load up. To know it is loaded up you will see the Wordpress icon blue and not gray.

Click on the terminal icon to the right of the instance name. After that, a new window will pop-up for the VM terminal. Go back to the Lightsail dashboard and find the IPV4 (EX: 127.0.0.1). My VM's ip is 13.59.157.149. Once copied go to your broswer and paste it in with the following line:
13.59.157.149/wp-admin

You should see the following: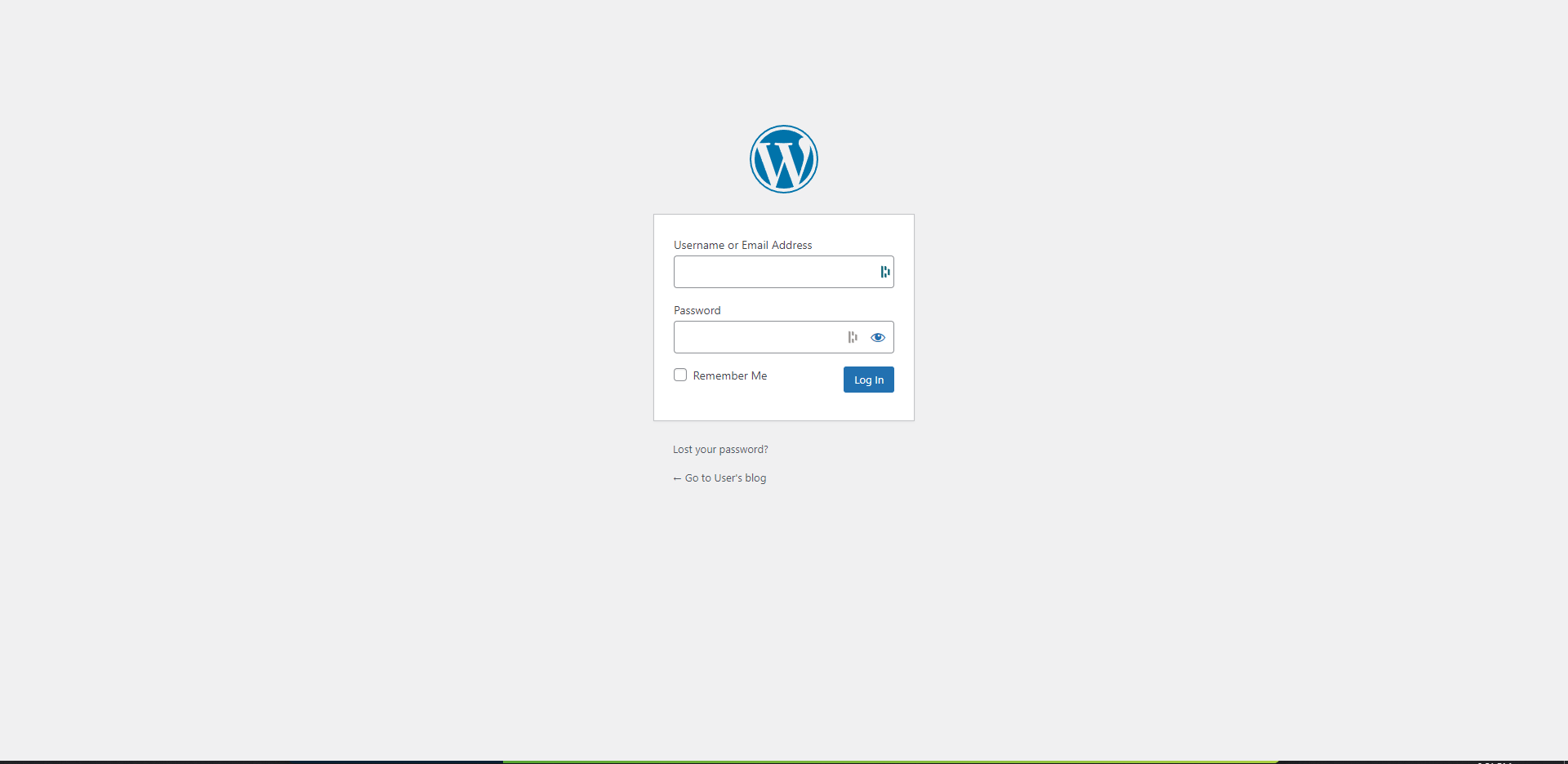 The default user is user but to find the password we need to go back to the terminal. Once back in the terminal paste in the line:
cat bitnami_application_password

Select the output and paste it into the password. Once you logged in you are done! You should see the following once logged in: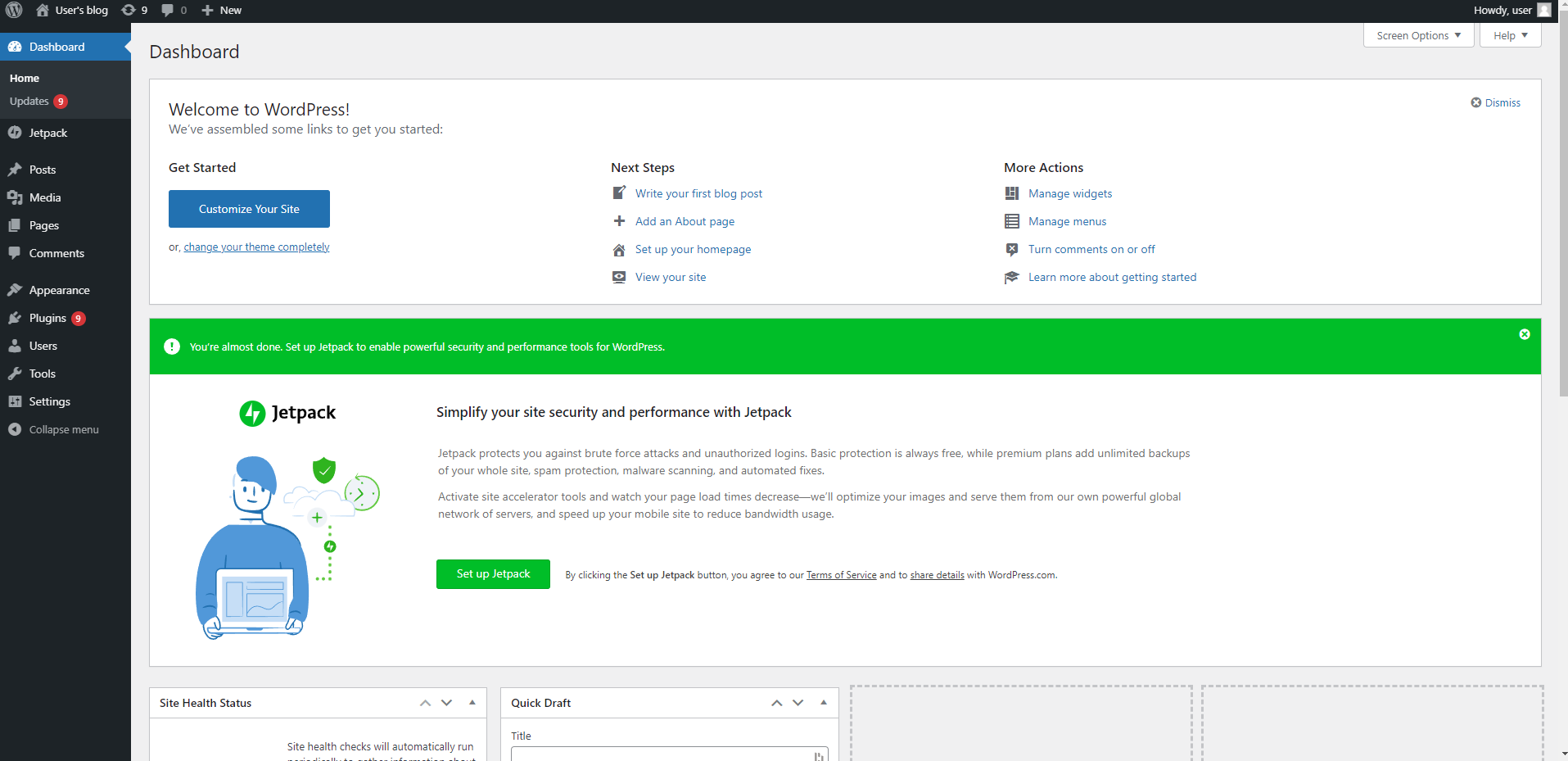 The only thing now stopping you is you creating it! I will soon show you how to connect a domain + SSL!
---
If you found this usful then please share this and follow me! Also check out my website where I also post everything from here