⚡️ The Ultimate ⚡️
TailwindCSS

Website Builder

Designer Tool

Component Library

Component Library
Welcome to Tails V2. The ultimate design tool for Tailwind developers. Tails is a page creator, site builder, and design library that helps you craft beautiful websites 🎨
Deploy to your favorite services
🤘 Super Cool Features 👇
Tails has some cool features that allow you to build some awesome Tailwind Websites. Check out a few of them below.
Projects
Easily organize sites and pages into separate projects. Save your projects, edit projects, create unique URL's for each project, and more!
Launch the App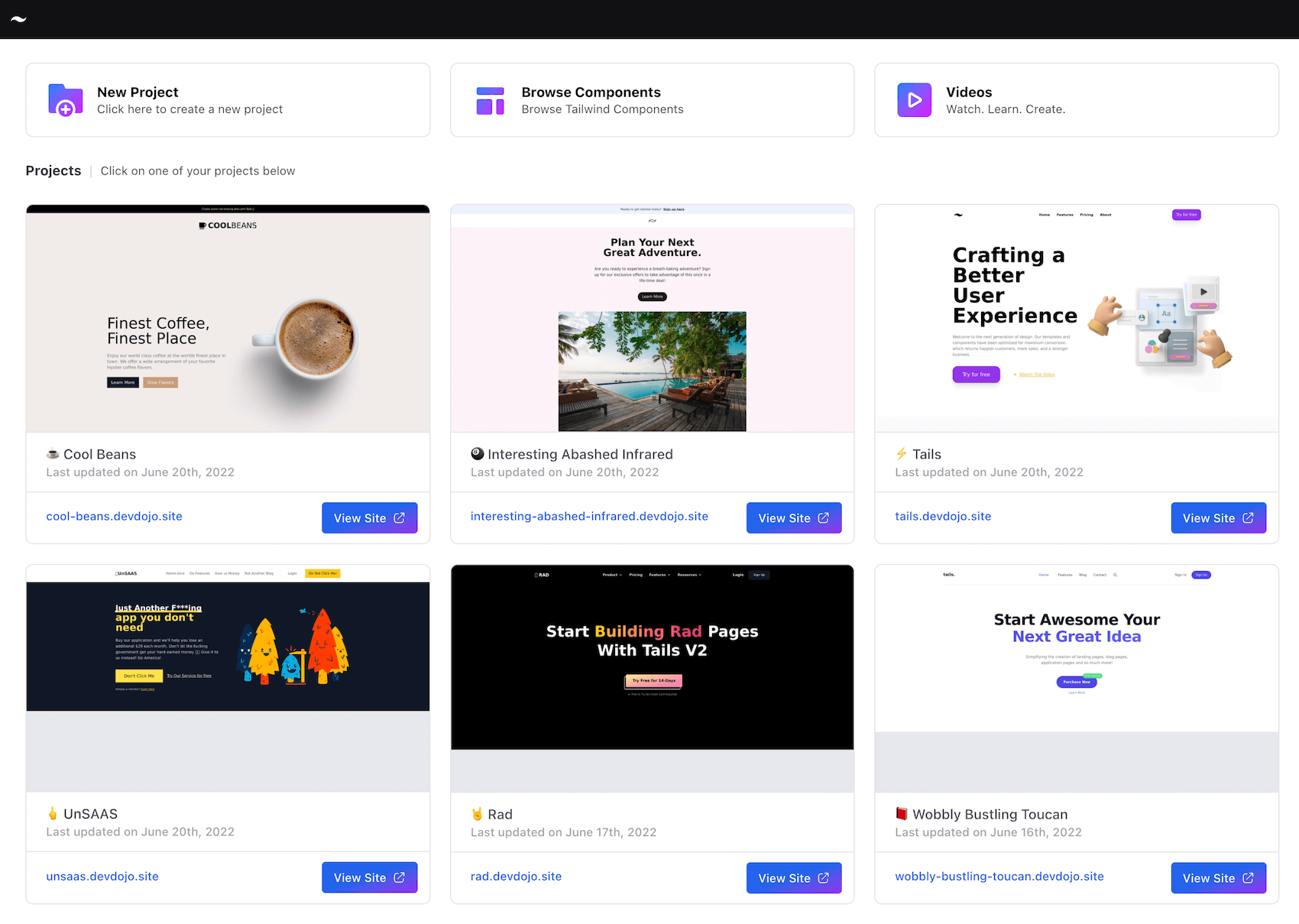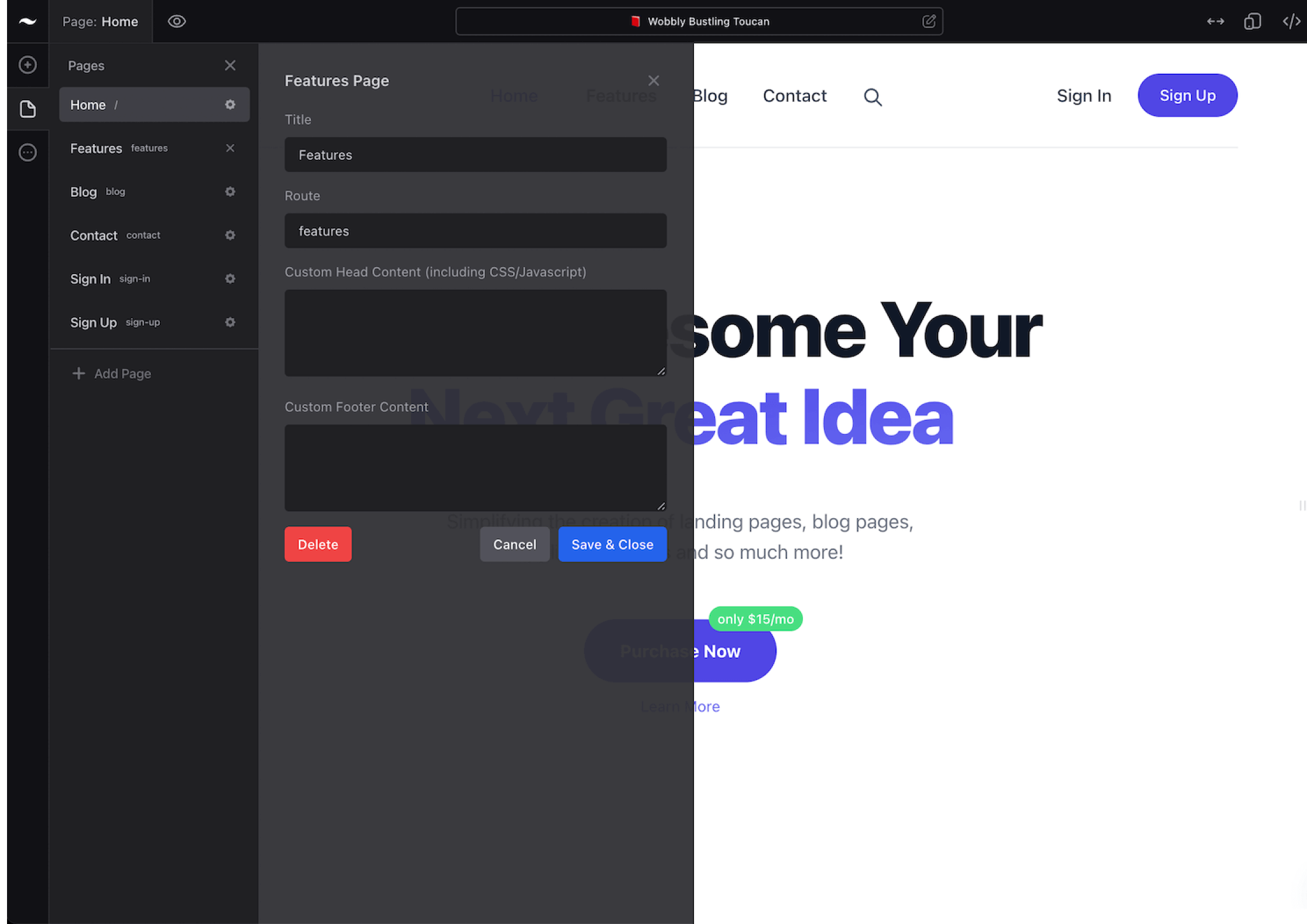 Pages
Add multiple pages to your project including individual page settings. Link between pages to create a fully functional static website.
Launch the App
Tailwind V3
Build your sites with the latest version of TailwindCSS. Using the JIT mode, you can easily build sites with any variants, colors, and plugins.
Launch the App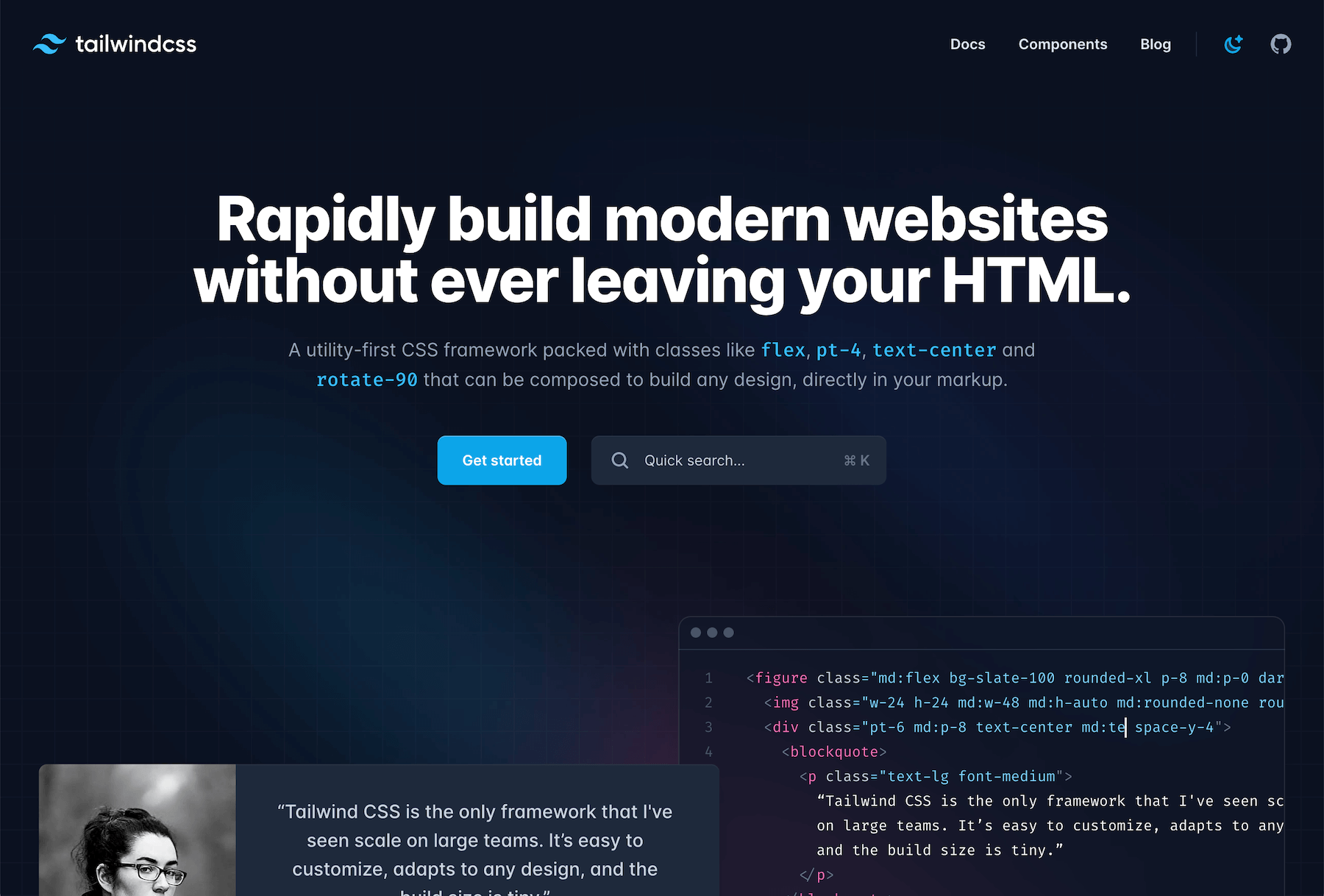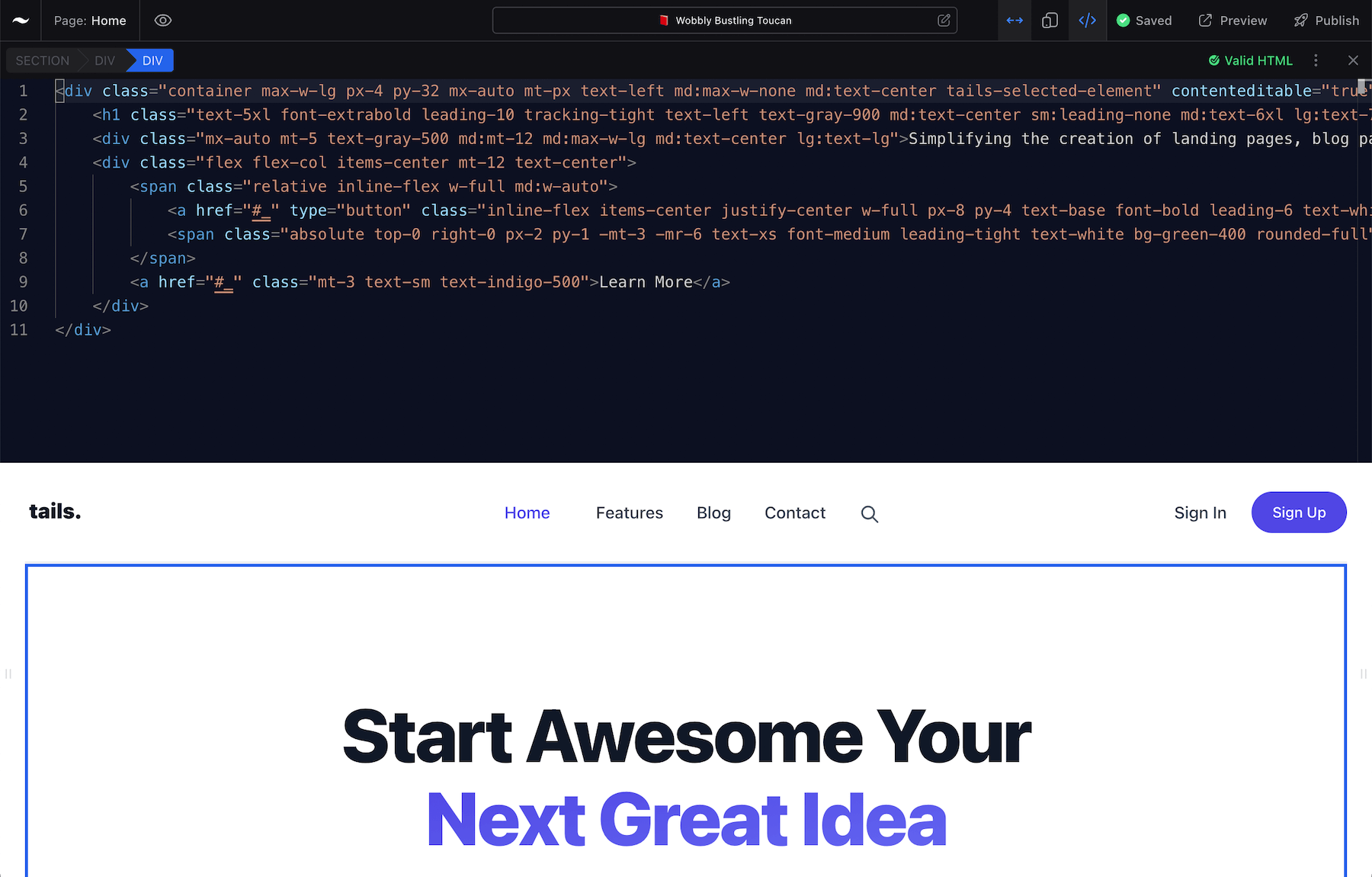 Code Editor
Design using the UI interface or dig deeper and utilize the built-in code editor that can handle autocomplete, short keys, and more.
Launch the App
Free or Paid, Your Choice
Sign-up for a free account and create one project or upgrade to pro and unlock all designs and unlimited projects.
Unlimited Projects

All Design Components

Unlimited API calls

Advanced Project Settings

Priority Support
Get Started for Free
section
tails
Beautifully hand-crafted TailwindCSS websites and components.
section