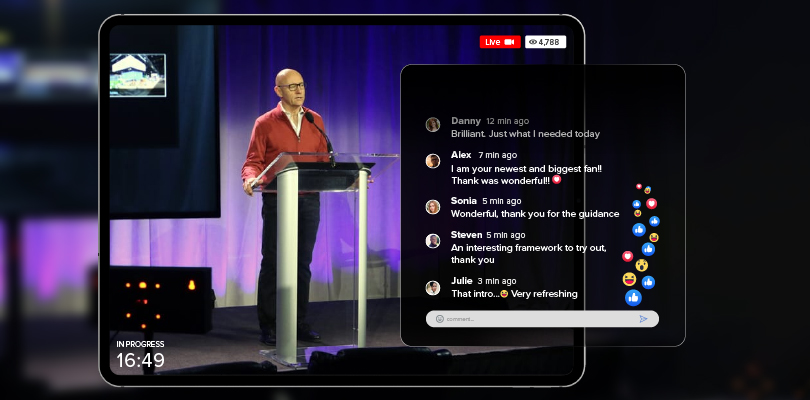 Virtual events are not an option anymore, but have become the need of the hour! The current pandemic situation has forced enterprises, networking companies, educational institutes, and several others to host virtual events. However, having complete participation and ensuring the highest level of engagement among the audience is difficult. Webchat for virtual events is a great tool to maintain and enhance engagement.
A virtual event usually has a host presenting the event live on a video call format and video chat is the direct means of connecting with the attendees. Nevertheless, webchat for virtual events offers a more engaged communication dynamics – wherein virtual events can host dedicated chatting zones, trivia sessions, etc to further grab audience attention.
Tips to Engage Audience in Virtual Event with Realtime Web Chat
1. Allowing Audience to Introduce Themselves
Web chat API for virtual event software helps the audience to get introduced during a virtual event or program and creates a sense of community and familiarity even though the participants have probably interacted for the first time. With a limited number of attendees, hosts may use Real time chat API for virtual events and offer visual presentations to introduce the attendees, the speakers, and the content. Web chat API integrating to virtual event platforms is a great way to open an event and allow everyone to introduce themselves.
2. Hosting a Q & A Session
Hosting and running a session that involves Q & A (Question & Answers) is yet another great way to captivate the audience. Hosting a deliberate Q & A session ensures people do not remain in a passive listening mode. Q & A session eliminates resistance by giving the virtual audience a chance to communicate.Web Chat API for virtual event programs that allows hosting coordinated Q & A sessions as well as let's audience send questions or answer an ongoing discussion at any time before or during the event.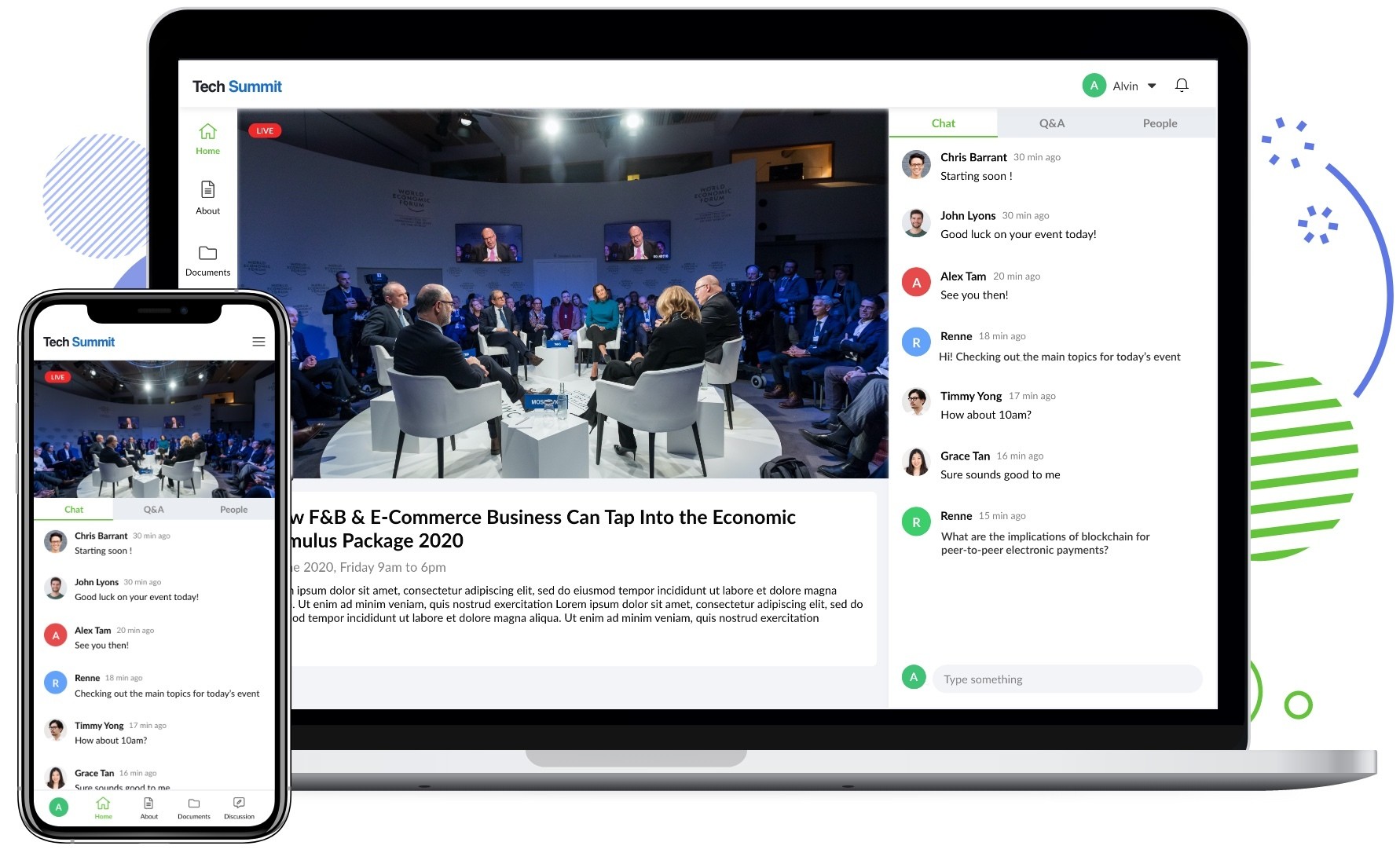 3.Planning Exercises, Activities & Games
Hosts is an event held in a traditional setup that can connect with the audience in an informal and organic way. But online events pose unique challenges mainly around socialising and networking. Hence, virtual event hosts need to make interactions interesting and engaging. This can be achieved by planning exercises, activities, and games for the audience. Exercises and activities can help reinforce thoughts related to the content, while games can break the monotony and create a recognition-reward system derived from something called gamification
Here are some of the exercises, activities and games that can be hosted:
Content Related Trivia - Hosts can make use of real time messaging solution for online events. This is a great way to quiz the participants and know if the purpose of the event is met.

Rapid Fire Round - It is crucial while hosting a virtual event to ensure that the care and attention are given at the same level as an in-person event. Thus, coordinators can host quick games to have equal participation such as the rapid fire round.

Guessing Games - The guessing game is yet another awesome way to drive engagement. It is also a fast and furious way of conducting a competition and engaging equal contribution!

Mini Jeopardy - Mini Jeopardy is a unique answer-and-question format game where participants are presented with clues in the form of answers, and must respond in the form of a question.

Puzzles & Riddles - This is a question-and-answer game and can be played in the context of the content being addressed during the virtual event.

Problem Solving Games - A problem solving game during an virtual event helps identify those strengths and builds problem solving skills and strategies while having fun! This can be a good option for in-house corporate virtual events.
Sharing Links to Exclusive Content
Exclusive content means offering the event attendees or participants something valuable that will encourage them to be informed and attentive throughout the virtual event. It can be a priced online book, website templates, informative images, videos, e-papers, etc. Basically, it is content that is not accessible to the public and limited exclusively to the attendees of the event.
Hence, if the attendees know in advance that they will be offered exclusive e-books or material, they will be keener throughout the virtual event and showcase participation. Nonetheless, not all integrated web chat API for virtual events have the option of sharing links, high-quality files and even restrict sharing illustrative images at times. Using web chat API for virtual event programs can be the perfect option as the platform lets hosts share all types of material without any restrictions.
Conclusion
Virtual events are usually held to promote, educate or convey a message. Through webchat, hosts effectively engage the attendees, create memorable moments, captivate the audience, and do so much more.
While hosting a virtual event it is important to remind the audience that communication is always open and the attendees can ask doubts and express opinions at any given point. This can be achieved with web chats through which hosts can engage the audience and boost engagement. Though, the biggest issue is that not all platforms offer interactive tools! Hence, choosing a platform with a great real time chat API for virtual events comes into play