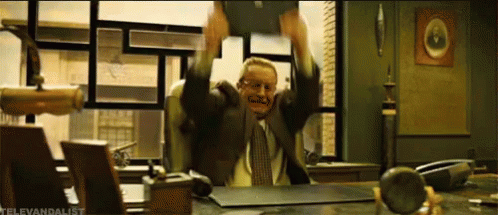 Ever had that feeling of wanting to smash your laptop or computer. Well, I do. Sometimes and almost always.
Sometimes it's due to errors, sometimes the tests that were working the previous day all of a sudden fails the next day 😒. Sometimes you've just tried everything you can but that bug🐞 is still not fixed. Sometimes the code works in development setup but fails in production. These and numerous occasions are cause for me to smash my computer sometimes and even though, I have thought of doing it, I still think of doing it, I never really have done it... so far... at least for now... or... not yet. And always it's like hhuuuuhh huuuhh hhuuuhh calm down, calm down, it's not yours, calm down 🤒.
The computer is my work computer. (well, I can't smash that can I? 😐)
It's work computer (I just feel like this point is just like 50% why I can't smash it 🤨).
The computer is partly freezing because I opened too many chrome tabs or running multiple dev servers. (well, I blame chrome for this one 😤).
I can't afford a new computer (😏).
I don't have a hammer 🔨(well, I can't use my fist and harm myself can I? )
So well, those are my reasons. What are yours?