Hello Folks 👋
This is Savio here. 14 year old, building useful products. Helping people with tweets and blogs on web development, frotend tips, and interesting resources.
Today, I'd like to share 7 Free Certification Courses for Developers Let's goooo 🚀
---
FreeCodeCamp is one of the most popular sites offering free certification. FreeCodeCamp is a non-profit organization that consists of an interactive learning web platform, an online community forum, chat rooms, support etc. FreeCodeCamp is the best place to learn code free and earn certification.
10 certifications available:
Responsive Web Design
JavaScript Algorithms and Data Structures
Front End Development
Data Visualization
Backend Development
Quality Assurance
Python
Data Analysis with Python
Information Security
Machine Learning
There are 26 modules to explore, all created by Google trainers, packed full of practical exercises and real-world examples to help you turn knowledge into action.
Learn leading-edge technologies like Blockchain, Data Science, AI, Cloud, Serverless, Docker, Kubernetes and more... with certification fully free of charge. Build your career with skills employers seek.
Free test automation courses with videos, transcripts, quizzes, credits, rank badges, and certificates! everything free thought by experts.
75 hours long course led by leading developers teching Python, the versatile programming language completely free of charge and with certification.
Course includes:
8 Modules
Practice Labs
Module Quizzes and Module Tests
Summary Tests
Final Exam
A perfect blend of in-depth Python theoretical knowledge and strong practical skills, this Free course for Python introduces real-time Python projects to give you a headstart in learning Python and enables you to bag top Python jobs in the industry.
Course includes:
5 real-time projects and 20 complementary projects
100+ hrs of study material, practical codes, quizzes, interview guides
case studies to gain expertise
certificate
Gain the skills you need to do independent data science projects. They pare down complex topics to their key practical components, so you gain usable skills in a few hours (instead of weeks or months). The courses are free, and could earn certificates.
Certifications available:
Python
Pandas
Data Visualization
Feature Engineering
SQL
Deep Learning
Computer Vision
Time Series
Data Cleaning
AI Ethics
Geospatial Analysis
Machine Learning
Natural Language Processing
Intro Intro to Game AI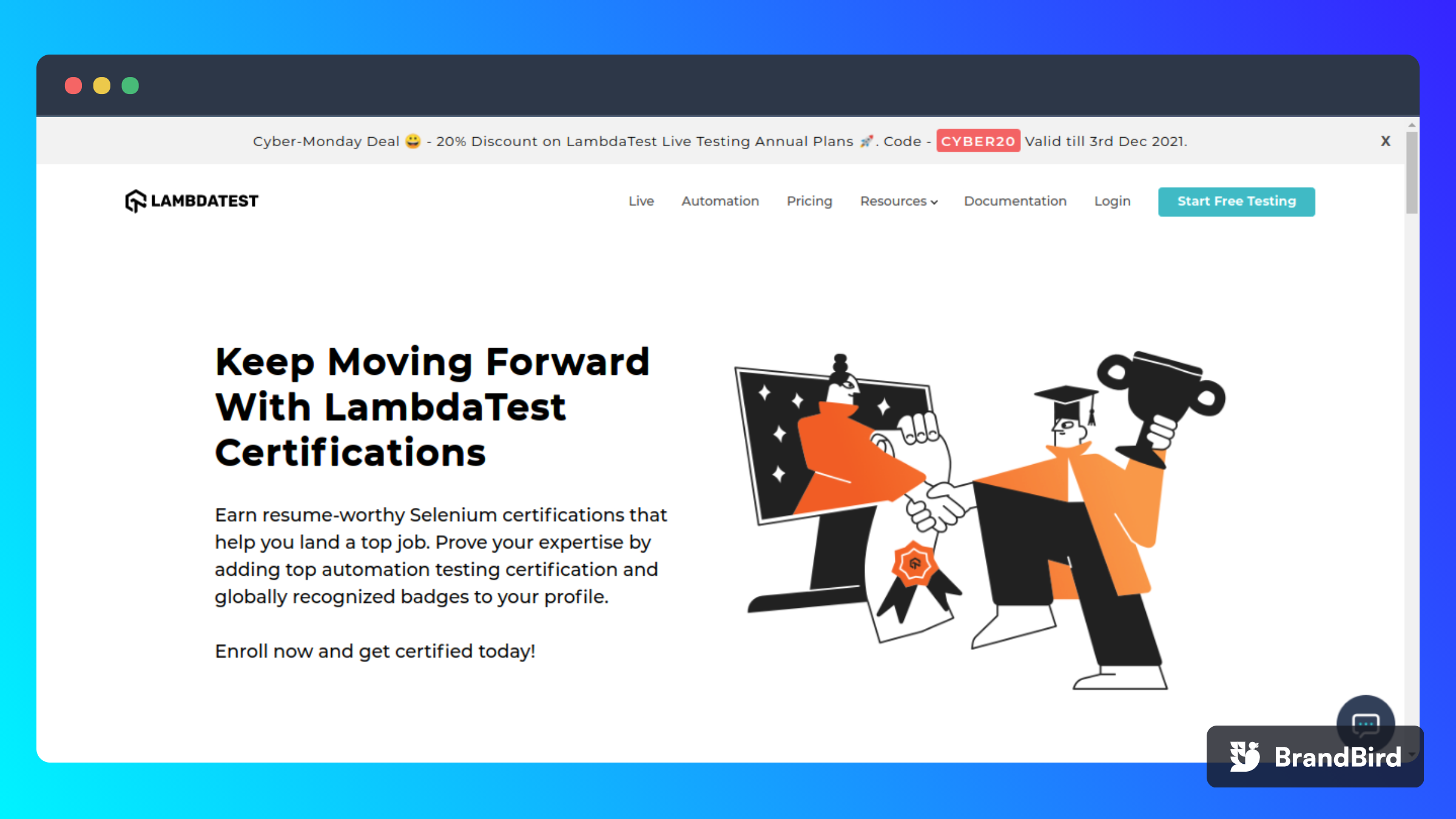 Earn resume-worthy Selenium certifications that help you land a top job. Prove your expertise by adding top automation testing certification and globally recognized badges to your profile. Enroll now and get certified today!
---
Thank you to Denic Marko for the inspiration. This article was made from his wonderful thread.
👀 Wrapping Up
Yeah, that's a wrap. Hope you enjoyed the article. Do not hesitate to share your feedback. I am on Twitter @saviomartin7. Give a follow!
Follow me on Github @saviomartin, Don't miss my amazing projects! 💯
Feedbacks are greatly appreciated! 🙌 Have an amazing day!
🌎 Lets connect