Hello Folks 👋
This is Savio here. I'm young dev with an intention to enhance as a successful web developer. I love building web apps with React. I have proved my superiority in frontend technologies.
Today, I'm gonna share 8 Must-read Books for Designers. So, let's get started...
List of Essential Books for designers
Burn Your Portfolio 📚
Author - Michael Janda It takes more than just a design school education and a killer portfolio to succeed in a creative career. Burn Your Portfolio teaches the real-world practices, professional do's and don'ts, and unwritten rules of business that most designers, photographers, web designers, copy writers, programmers, and architects only learn after putting in years of experience on the job.
---
Steal Like an Artist 📚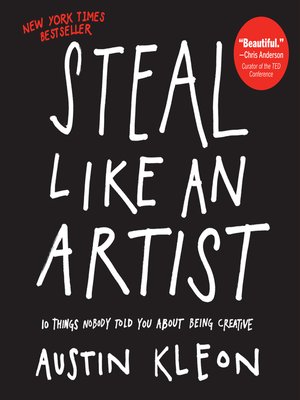 Author - Austin Kleon Steal Like an Artist: 10 Things Nobody Told You About Being Creative is a book on coming up with creative ideas written by Austin Kleon and published in 2012 from Workman Publishing. The book, has since then become a New York Times Bestseller.
---
Hooked 📚
Author - Nir Eyal Hooked is based on Eyal's years of research, consulting, and practical experience. He wrote the book he wished had been available to him as a startup founder – not abstract theory, but a how-to guide for building better products. Hooked is written for product managers, designers, marketers, startup founders, and anyone who seeks to understand how products influence our behavior.
---
The Designer's Dictionary of Color 📚
**Author - Sean Adams ** The Designer's Dictionary of Color provides an in-depth look at 30 colors key to art and graphic design. Organized by spectrum, in color-by-color sections for easy navigation, this book documents each hue with charts showing color range and palette variations. Chapters detail each color's creative history and cultural associations, with examples of color use that extend from the artistic to the utilitarian—whether the turquoise on a Reid Miles album cover or the avocado paint job on a 1970s Dodge station wagon.
---
Type Matters 📚
Author - Jim Williams IOnce upon a time, only typesetters needed to know about kerning, leading, ligatures, and hanging punctuation. Today, however, most of us work on computers, with access to hundreds of fonts, and we'd all like our letters, reports and other documents to look as good - and as readable - as possible. But what does all the confusing terminology about ink traps, letter spacing, and visual centring mean, and what are the rules for good typography? Type Matters! is a book of tips for everyday use, for all users of typography, from students and professionals to anyone who does any layout design on a computer.
---
100 Things Every Designer Needs to Know About People 📚
Author - Susan Weinschenk We design to elicit responses from people. We want them to buy something, read more, or take action of some kind. Designing without understanding what makes people act the way they do is like exploring a new city without a map: results will be haphazard, confusing, and inefficient. This book combines real science and research with practical examples to deliver a guide every designer needs. With it you'll be able to design more intuitive and engaging work for print, websites, applications, and products that matches the way people think, work, and play.
---
The Design of Everyday Things 📚
Author - Don Norman Design doesn't have to complicated, which is why this guide to human-centered design shows that usability is just as important as aesthetics. Even the smartest among us can feel inept as we fail to figure out which light switch or oven burner to turn on, or whether to push, pull, or slide a door. The fault, argues this ingenious -- even liberating -- book, lies not in ourselves, but in product design that ignores the needs of users and the principles of cognitive psychology. The problems range from ambiguous and hidden controls to arbitrary relationships between controls and functions, coupled with a lack of feedback or other assistance and unreasonable demands on memorization.
---
Don't Make Me Think 📚
Author - Steve Krug Five years and more than 100,000 copies after it was first published, it's hard to imagine anyone working in Web design who hasn't read Steve Krug's "instant classic" on Web usability, but people are still discovering it every day. In this second edition, Steve adds three new chapters in the same style as the original: wry and entertaining, yet loaded with insights and practical advice for novice and veteran alike. Don't be surprised if it completely changes the way you think about Web design.
---
👀 Wrapping Up
Yeah, that's a wrap. Hope you enjoyed the article. Do not hesitate to share your feedback. I am on Twitter @saviomartin7. Give a follow!
Follow me on Github @saviomartin, Don't miss my amazing projects! 💯
Have an amazing day!
🌎 Lets connect