MySQL Workbench is visual tool for databases modelling, sql queries and database administration, we will learn today how to create a database, and export it to laravel migration.
First, You need to have MySQL Workbench already installed, if not, feel free to download it from official website:
https://www.mysql.com/fr/products/workbench/
once installed, create your first database schema by going to File -> new Model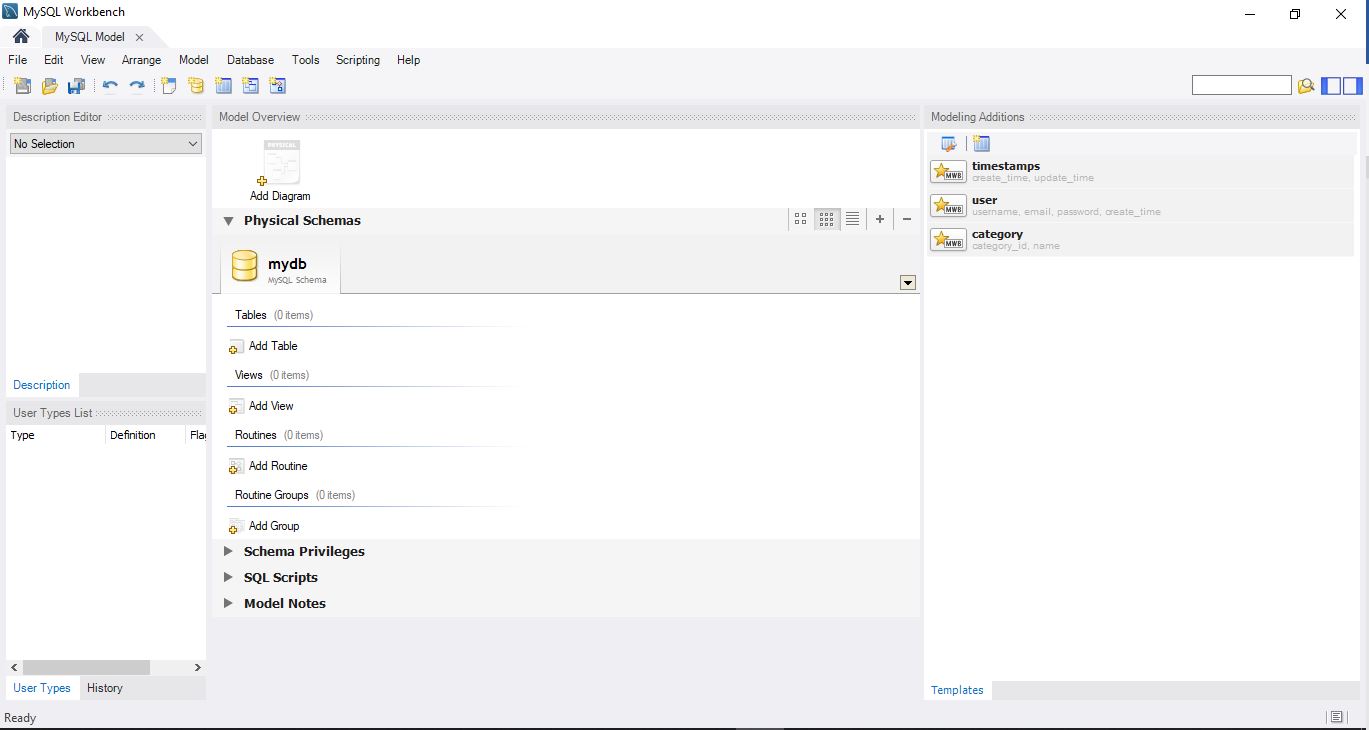 we need to setup two sections: Database global settings, and creation of all required tables:

1- Setting up the database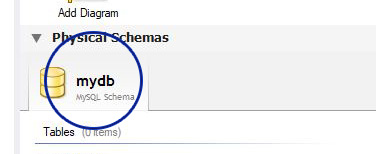 when Mysql Workbench creates a new database, it comes with a default name "mydb", to change it, we need to double click on the tab that contains the db icon and name, a new window will appear containing database settings: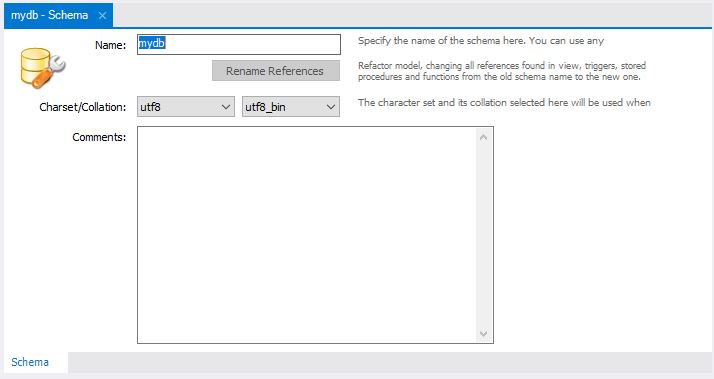 2- creating tables
to create a new table, click on Add table under tables tab:

that will show a windows containing all table settings: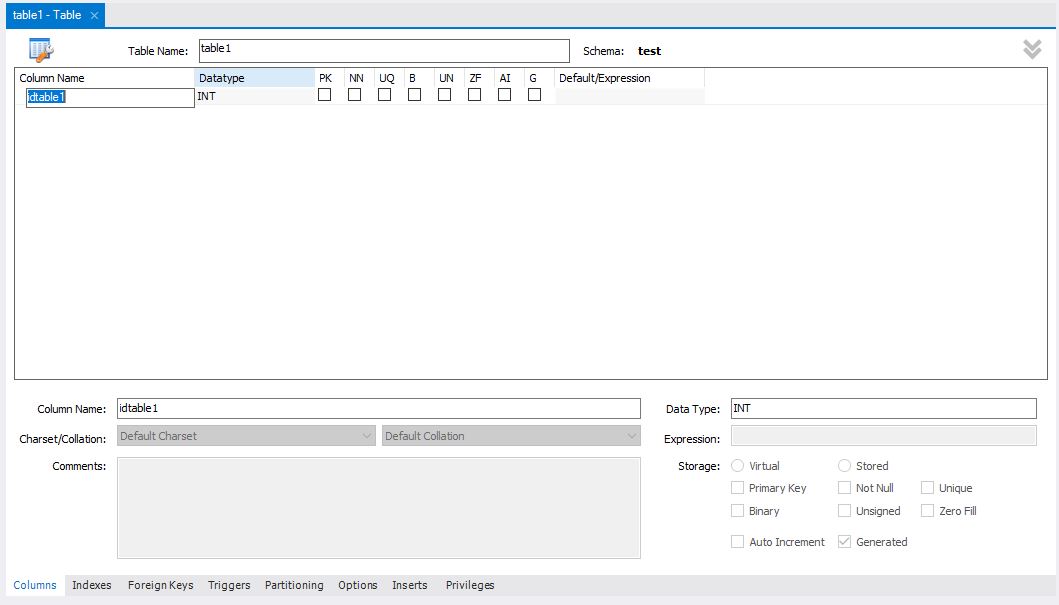 once you create all your tables, now we need to export them to Laravel migrations, to do that, download MySQL Workbench Export Laravel 5 Migrations Plugin from GitHub
once downloaded, go to: Scripting -> Install Plugin/Module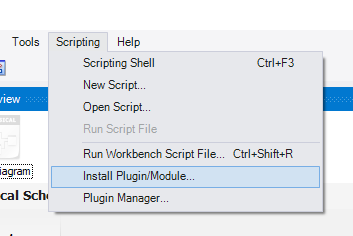 browse to downloaded folder, and chose file: export-laravel-5-migrations.py and click OK, the module will be installed.
to export created database schema to Laravel migrations, go to: Tools -> Catalog -> Export Laravel 5 Migrations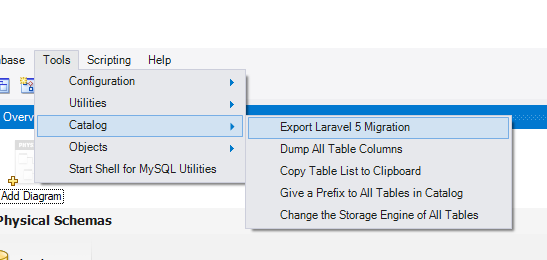 a review window will appear showing migrations in edit mode: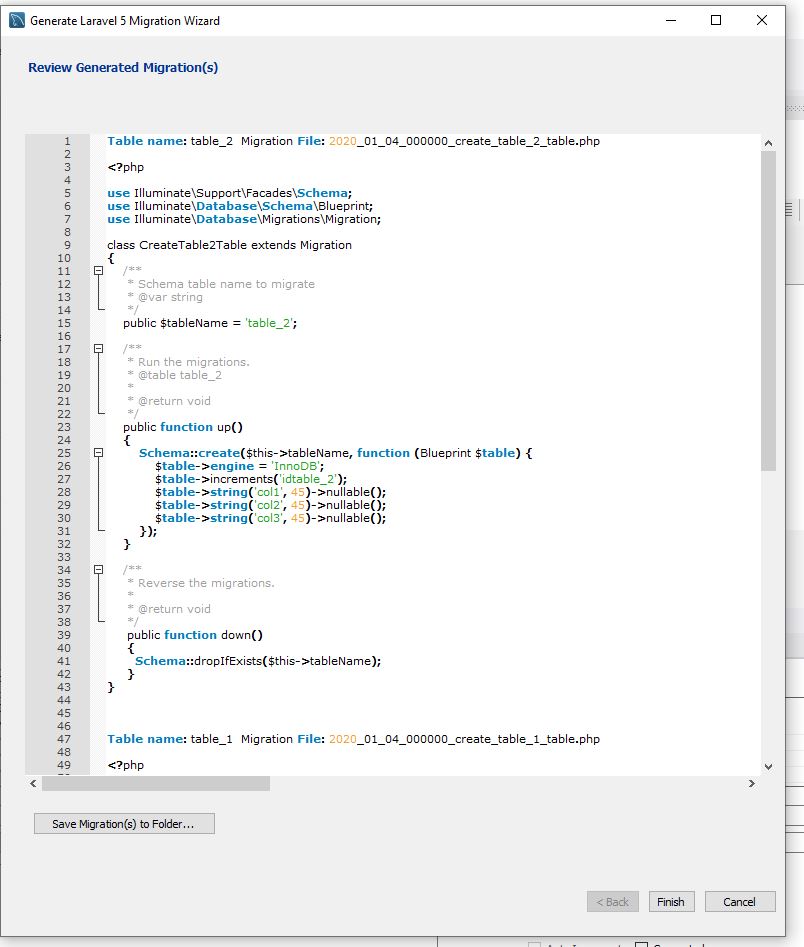 once you reviewed your migrations, click on Save Migration(s) to Folder to export migrations to .php files.