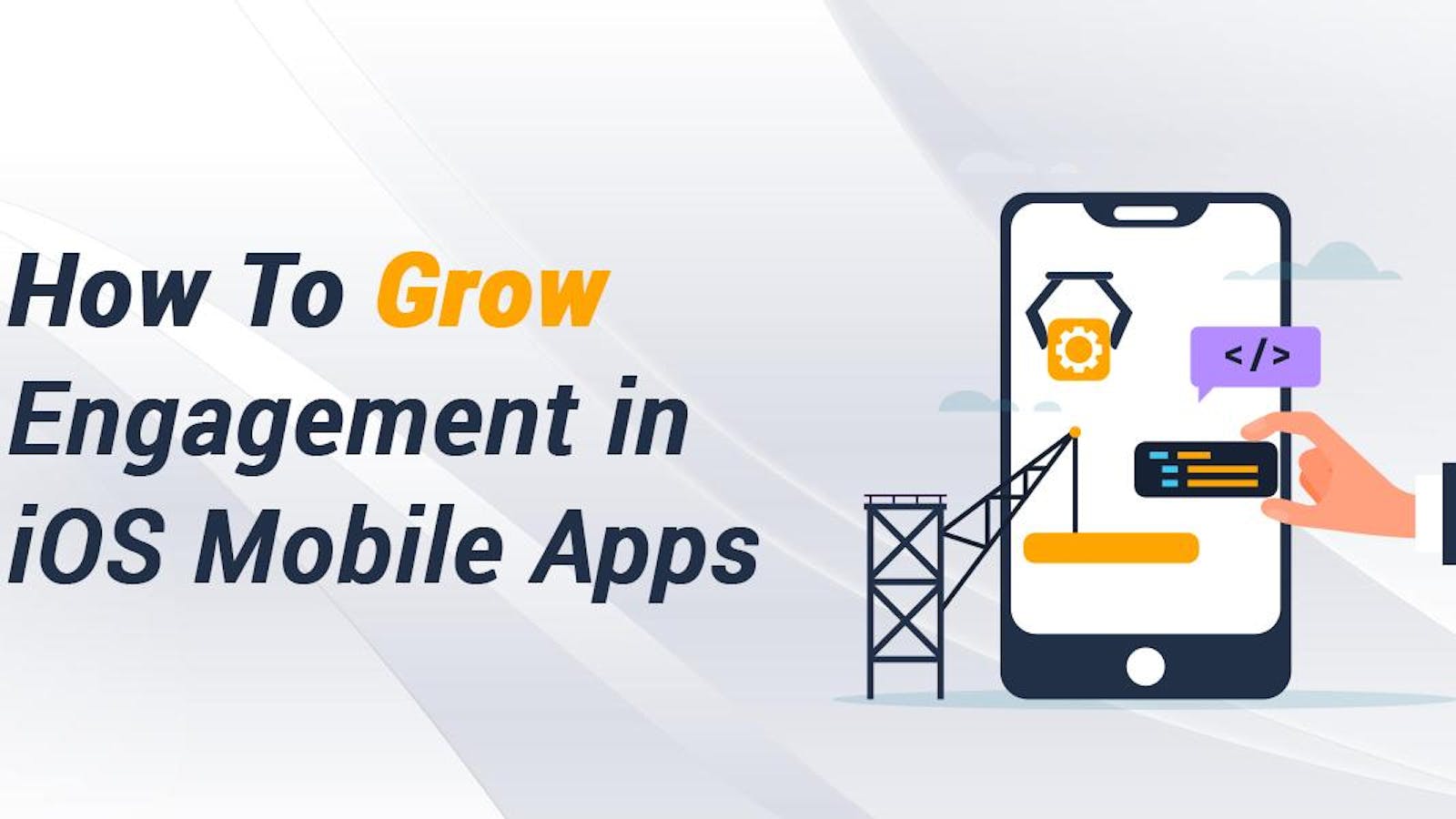 How To Grow Engagement in iOS Mobile Apps?
A mobile app is said to be successful based on its user's acquisition but despite high download rates this popularity goes-in-vain when the users are not active on the app. iPhone app developers are confronting the competitive market where they have to follow the best practices and state-of-the-art trends in app usage. iPhone app development Companies are spending an enormous amount of money on engaging and retaining their users after acquiring them.
Mobile app engagement and retention are two factors that give a true insight into the success of an application. Less engagement and retention drifts the app to the failure, while high engagement and retention provide a positive signal to its' success.
The following proven methods will help you to achieve more loyal users which other companies fail to achieve:
1. Simplified Onboarding: The users usually lose interest while going through too many sign-up steps, filling a lot more information, and finally abandon it soon. It has been seen that easy signup increases user retention to nearby 500%. For that, the apps must offer multiple registration options, reduced signup steps to make it an easy process.
2. Push-notifications: Another important method to boost user engagement is to use push notifications, and local notifications. Users who have enabled push notifications shows 88% higher app engagement with respect to those who haven't. Statistics reveal that push notifications increase app retention by 10 times. Based on behavioral data apps must send push-notifications to the users to remind, or to update, or discount and more.
3. Deep Linking: It is the practice of using a built-in-app linking structure to direct mobile app users to specific pages within the app, rather than directing the user to the app's homepage. For example: if you type this address: fb://profile/1234 in facebook app then this link will direct you to a specific page without going to its home page while opening this link in the address bar will take you to your default browser and open this profile.
iOS 9 is using universal linking which gives simplicity, flexibility, and privacy.
4. Home Screen Quick Actions: Apps can facilitate users providing Quick Actions to its users without leaving the home screen. For example, long tapping on a shopping app can show plenty of options to choose amongst search, today's deals, gift cards, etc.
5. Integrate Siri: Apps can be integrated with Siri via Sirikit's intents and iOS 10 allows you to integrate it. So, from searching to booking a taxi or ordering pizza for you Siri can all do for users without any manual intervention. But Apple supports it for very few apps but surely will open its doors for more in the next iOS releases.
Considering the above tips will surely help to improve user engagement and retention to your app.