Register to Download eBooks
Register to download premium eBooks, Courses, Videos, Downloads and more!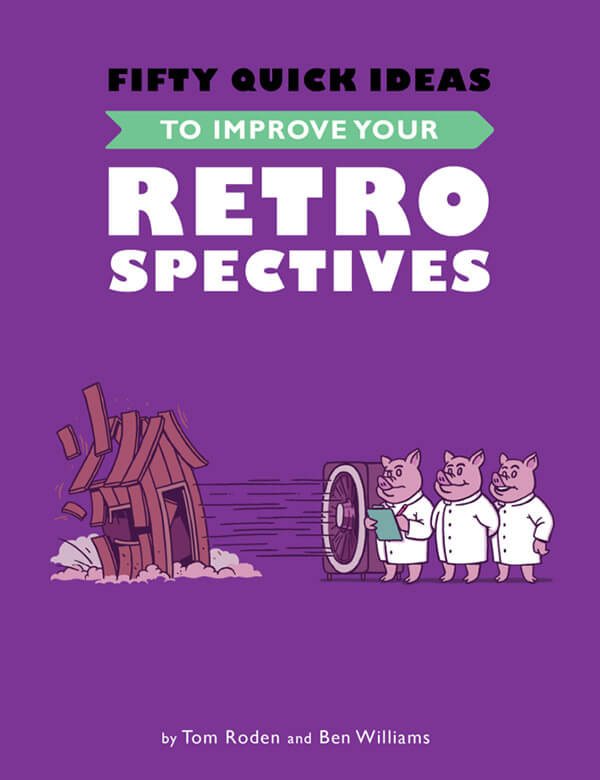 It is the mark of a good action that it appears inevitable in retrospect
Robert Louis Stevenson
Retrospectives have been the pulse of continuous improvement for teams since the boom in popularity of agile methods. For organisations who only inspected a project after it had delivered (or not), moving to a bi-weekly or monthly improvement cycle was a revolutionary shift, but why stop there? Unfortunately many teams repeat the same process over and over, so their retrospectives become flat, unrewarding and get discarded for not adding value.  This can have slow down improvement and demotivate team members. 
Learn how to improve retrospectives and avoid stagnation, with fifty ideas designed to help you enhance and energise your continuous improvement effort. This book will help you get better outcomes from retrospectives and from any continuous improvement initiative. It will help you consider how best to prepare for retrospectives, generate innovative insights, achieve valuable outcomes, improve facilitation techniques, keep things fresh and maybe even how to have a bit of fun whilst doing it.  
Who is this book for?
This book is for anyone who undertakes continuous improvement of any sort, especially those looking to get better outcomes from retrospectives, either as a participant, facilitator, coach or manager of teams. We include ideas for people with varying levels of experience. So, whether you are just getting started with Scrum and retrospectives, or a veteran of continuous improvement looking to fine-tune or get new ideas, or if your retrospectives have become a bit stale and need re-invigorating, there are ideas in here to support you.  
Many of the ideas and concepts are universally applicable and will be of use to anyone trying to make improvements in any industry or walk of life. They are not limited to the confines of software development, where we work.
Who is this book not for?
This book is not for someone without any knowledge of retrospectives. We are making an assumption that our readers will probably understand what a retrospective is, as well as how to go about using them. If you have little or no experience participating in or facilitating retrospectives please read another book first. There are plenty of good books and materials out there that introduce the basic processes and formats.
Book information
Page Count: 210
Word Count: 42984
eBook Preview Sample Download