What's it all about?
Ninja Media Script is a Viral Fun Media Sharing Script. This script is super easy to install and customize to make it your own. Users can sign up with Facebook, Google, or Email. This script allows users to upload and like videos, GIFs, and any other kind of images. Full video support for YouTube, Vimeo, and Vine.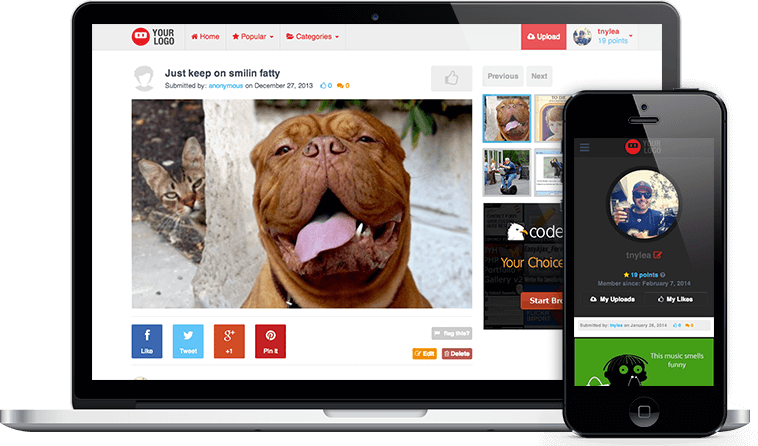 Ninja Media Script Features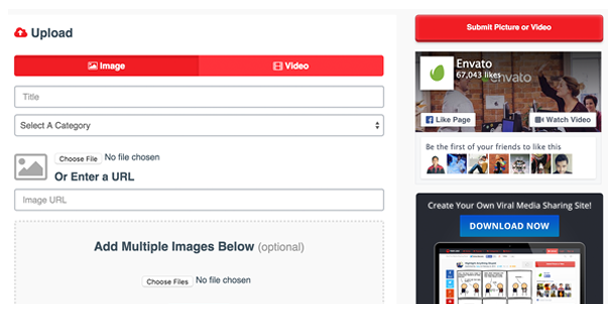 Unlimited Images and Video
Users can submit unlimited images and video. Settings can be made that allows all the media to be approved by admin before it is shown on the site. Add any type of image, animated gif, videos, etc...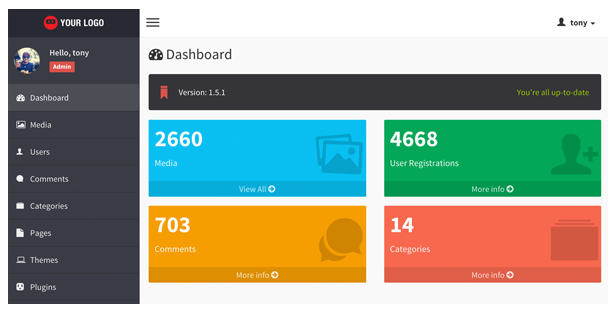 Easy to use Admin Panel
In the admin panel you can view all the content on your site, all the users on your site, and all the pages on your site. You can also add multiple themes and plugins.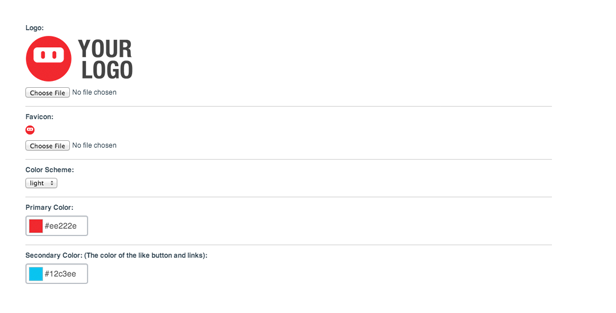 Full Site Customizations
You can easily add your own logo, change the color schemes, add your social networks, add your own custom CSS, and much more.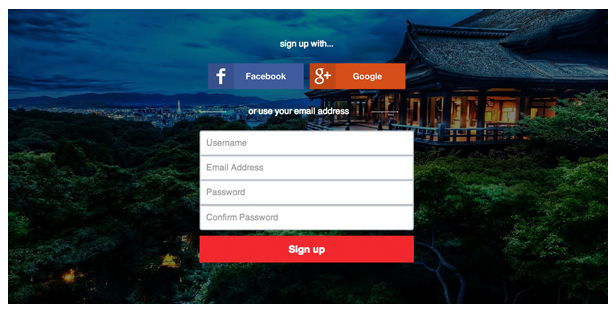 Email and Social Login
Users can login/register by email or they can choose to be authenticated with Facebook or Google.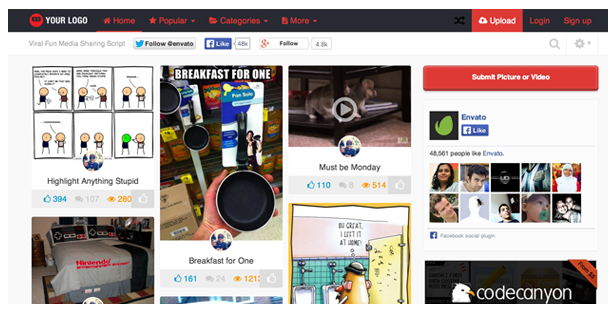 Multiple Layouts
Users can change between multiple layouts. You can choose to view the media as a list or the media can be displayed in a grid layout.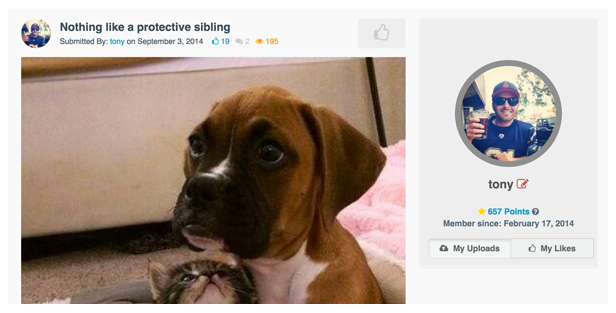 User Profiles
Users have their own profile where they can view all the media they have added and all the media that they have liked.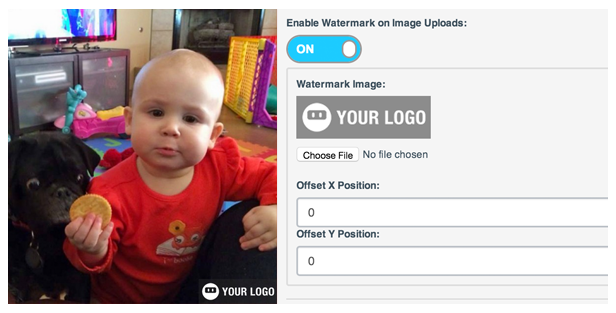 Watermark support
Full watermark support. Add your logo watermark to any image that is uploaded to your site. Simply upload your watermark logo and specify the location and you're good to go!