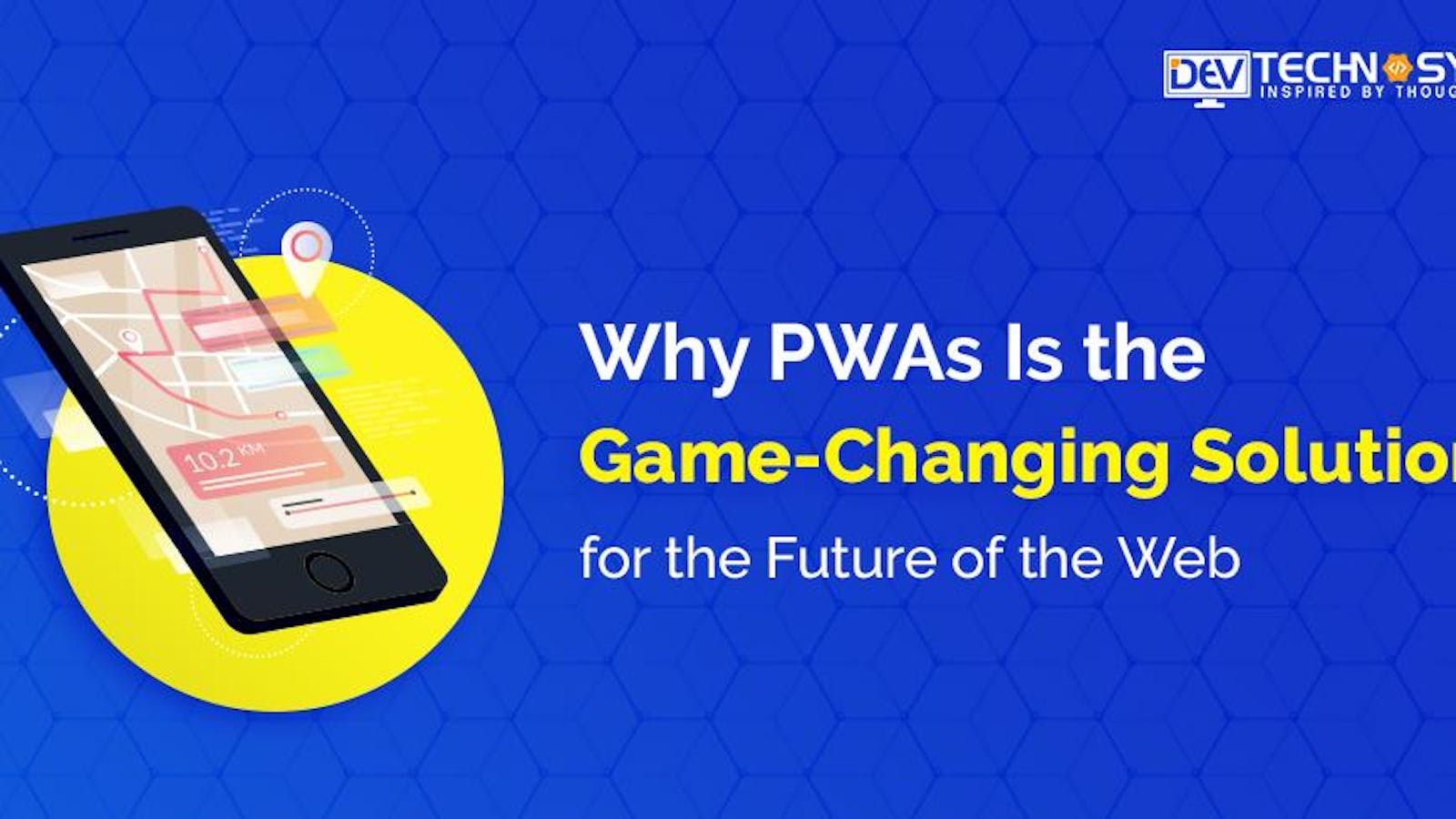 Why PWAs is the game-changing solution for the future of the web
The progressive web application has been the biggest success story implemented by businesses all around the world. Yes, mid-size to small size businesses every single company is trying to jump ahead in the competition with the use of progressive web applications. The popularity is certainly getting better and better and there is no doubt in stating that it is going to be the future when it comes to web development services.
If you are still confused about the success of this technology can bring in then there are a number of successful companies that have literally felt the difference with the infusion of it in their web development services. Few of those companies are BookMyShow, Uber, Pinterest, tender, and more. So, this shows how it has literally helped businesses around the world with a lot of success and help them progress ahead in the rat race.
You might be thinking about how progressive web applications can have such a drastic impact in a short time period. We will help you understand how progressive web applications have defied all the odds and make a huge impact in the world of web development solutions.
What Are Progressive Web Applications
Progressive web applications are basically developed with the use of contemporary web capabilities and technologies. With the help of these applications, you will be getting the experience of native applications for users making it easier for them to remain engaged for a longer period of time. Basically, these web applications are hybrid mobile and website applications.
All the progressive web applications are basically a website that is written with the use of HTML, JavaScript, and CSS. These websites are supported by all modern browsers so there is no need for any kind of installment for a particular development environment. They are already having the JSON file which will exclusively let the web browser and devices know that now they are in connection with the progressive web application.
The application basically operates on a script that is acknowledged as a Service Worker. It is completely independent of the web page and works in the background. With the help of this, you will be associated with rich office experience, push notifications, background settings, and more attributes. This is the reason why you will find a number of businesses around the world looking forward to getting connected to the PWA development company so that they can be assisted with the respective benefits.
If you are still not convinced with the progressive web applications success in the last few years then, we will help you check with the best benefits which make a huge impact in the world of web app development solutions, take a look:
Engaging
The best part of progressive web application development is that you will be associated with the feature of push notifications as mentioned above. Not only this, but you can also get this launched right from the home screen also.
Reliable
These applications also get the benefit of working offline. So, the users will be able to use it even without having any network facility. The best part one gets with the help of PWA development services is that it gets loaded quite quickly and exclusively allows the users to trust it even more when compared with the traditional ones.
Speed
The best part of getting involved with the PWA developer is that it allows you to have seamless navigation experience and that too even on a no or low network facilities. So, the users will be benefited from smooth animations which can literally help them remain engaged for a long time period.
Offline Access
With the help of this technology, the users will also be able to have access to your content even in the no network facilities. The reason behind this is because of the core of the application which is Service Worker as it operates in the background and it doesn't need any kind of network facility to operate. So, the businesses who are considering making the most of the technology is literally getting the best of this benefit of having their application running even in the offline mode.
Improved Customer Engagement
If the website is asking you to receive notification about its latest updates then, it has been developed with the use of progressive web application Technology. The users will be asked to click on the allow button so that they can receive the respective updates from your websites. So, this shows how engaging it will become for your audience around the world to remain up to date regarding your business latest moves and launches.
Enhanced User Experience
You can also hire PWA developer as it will help you with better User experience. The users of your application will never have to wait for the page loading any more as it does not require any kind of network availability. So, it will help your users with quick actions which will certainly enhance their experience with your application quite significantly.
Faster And Secure
This technology exclusively uses HTTPs which takes away any kind of tampering related issues from your website. So, there will be no in security-related problems to your website and it will make sure that your applications are completely secure when compared to the traditional ones. It also brings efficiency which is highly appraised by users all around the world. Better performance in speed will certainly make a lot of difference in helping businesses gain better results.
SEO Friendly
The best part of progressive web application development services that you will be benefited from SEO friendly URLs. So, it will allow your application to become much more easily accessible by the search engines giving you why traffic and excellent results in a short period of time.
Wrapping Up
Progressive web applications are completely capable of operating on different platforms and that too very nominal reads. They are faster and much more security approved from their rivals and will certainly be advantageous for businesses all around the world. This is the reason why they have become a very popular and preferred choice for the custom software development company as it helps them with the best of benefits as mentioned above. So this shows how progressive web application is changing the business world significantly.