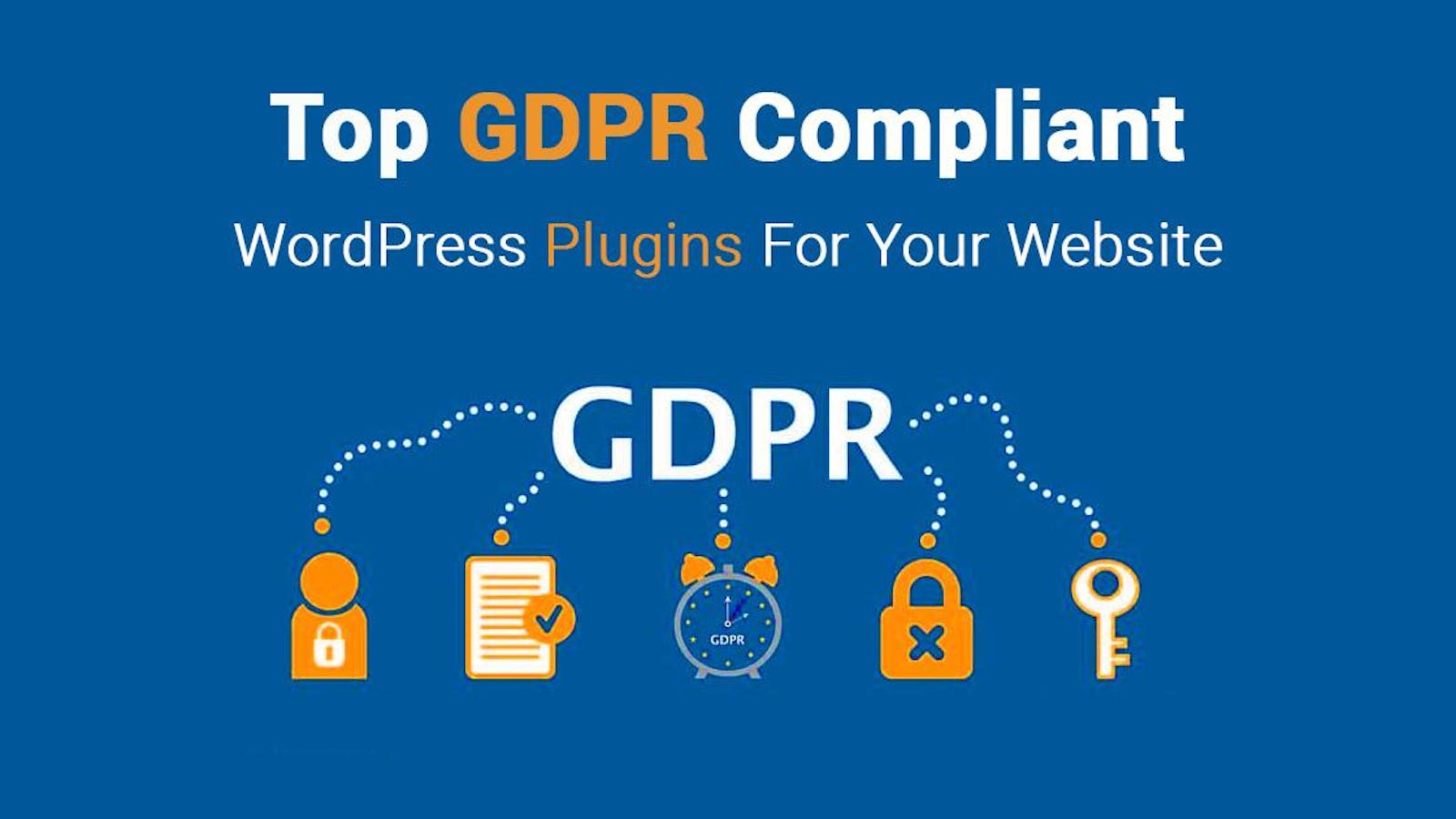 Top GDPR Compliant WordPress Plugins For Your Website
For the past few months, GDPR (General Data Protection Regulation) has remained a buzzword among online marketers. An integral part of GDPR compliance is to be transparent with European consumers in terms of your privacy policy. With its implementation, it has imposed strict new rules on collecting, processing, and controlling personal information of Europeans. Overall, it has covered every single right of customers inclusive of the right to know, object, restrict, and erasure.
Every giant eCommerce platform like Magento, WordPress etc. buckled up and started ensuring that they offer the merchants with a complete flexibility to broaden the security aspects of their respective websites. In this article, you will come across GDPR compliant plugins that you can easily integrate with your WordPress website to ensure an extremely secured online trade.
Apart from offering various customers' consents in multiple website sections such as Comments consent (for saving personal info for next comments or not), WordPress offers some powerful plugins that can be useful for you while offering a GDPR compliant website.
• WP GDPR Compliance
With over 1500+ sales till now, WP GDPR Compliance has become the best selling GDPR plugin. This plugin is an all-in-one solution for your website's privacy aspects. It allows the customers to access the currently stored personal data by you via a dedicated form.
Key Features
– complete GDPR compliant toolkit (data access, cookie consents, data breach notification, right to be forgotten etc.)
– cookie detector
– multilingual
– auto update functionality
– offers a custom link to Privacy Policy and more.
This plugin is extremely compatible with a no. of third-party software including WooCommerce, Google Analytics, Buddypress Plugin, Facebook Pixel, and many more.
• WPForms
It is one of the easiest and popular drag & drop WordPress form builder available in the market. While keeping new GDPR norms in its priority, this plugin now helps WordPress developers to get on track with GDPR. It now offers GDPR fields and other features in its compliance.
As shown in the above screenshot, you can analyze the three checkboxes. The customer can opt for or choose to reject them as per their convenience. This way the users will feel safe while dealing with you.
NOTE: This addition of consent checkbox with clear explanation is good enough to make your forms GDPR compliant.
For premium version of WPForms:
– WordPress programmers can stop collecting and storing IP Addresses with a single click of a button from your WP admin.
In contrast, there is no additional setting for getting GDPR enhancements in WPForms Lite version. The user cookies have been removed entirely by default. Additionally, this plugin offers,
– a new 'GDPR Agreement' field : when you activate this field on your website, it would ask for users' consent to either store contact information or not.
• DeleteMe
DeleteMe is free of cost plugin that allows your users to delete their profiles from your website. With this plugin's installation, a user can simply click the delete link that will automatically delete the complete account without leaving any chance of recovery later.
– exclusively handle the customers' right to be forgotten
– deletes user's links, posts & comments as per instructions
– enable or disable the shortcode for Javascript (pre or post users' account deletion)
– allow user to delete personal data from the entire network and not from a single location.
For more info on settings, click here: https://wordpress.org/plugins/delete-me/
• GDPR
This Free of cost plugin was specifically designed to help merchants to cope up with the rights and obligations enacted under GDPR. With over 30,000 active installations, it is successfully assisting Data processor, Controller, and other Data Protection Officers.
How does it work?
Install the plugin→ set the cookies being used by your website→add consent options→ enable users to act accordingly as per their preferences.
Key Features
– Customer consent management
– Encrypted audit logs for website owners
– Telemetry Tracker
– Right to access, port, and delete
– Cookie preference management
– Data breach & notification tools and many more.
• WeePie Cookie Allow
WeePie Cookie Allow plugin is a full and easy GDPR cookie solution for WordPress users. It completely complies with the cookie laws of individual countries. With its implementation, a website visitor will be dully informed about their consent for placing some particular privacy sensitive cookies. Its key features are inclusive of the following:
– GDPR ready
– Consent logging
– Cookie Category settings box for every website visitor.
TAKEAWAYS
WordPress is a powerful platform that suits the needs of every user. Whether it is a blogger or an online retailer, everyone can enjoy its benefits. Furthermore, with the advent of GDPR, WordPress has given its best to make the core software GDPR compliant. In case, you need more customized web solutions for your website then you can seek assistance from professionally well-equipped WordPress developers.