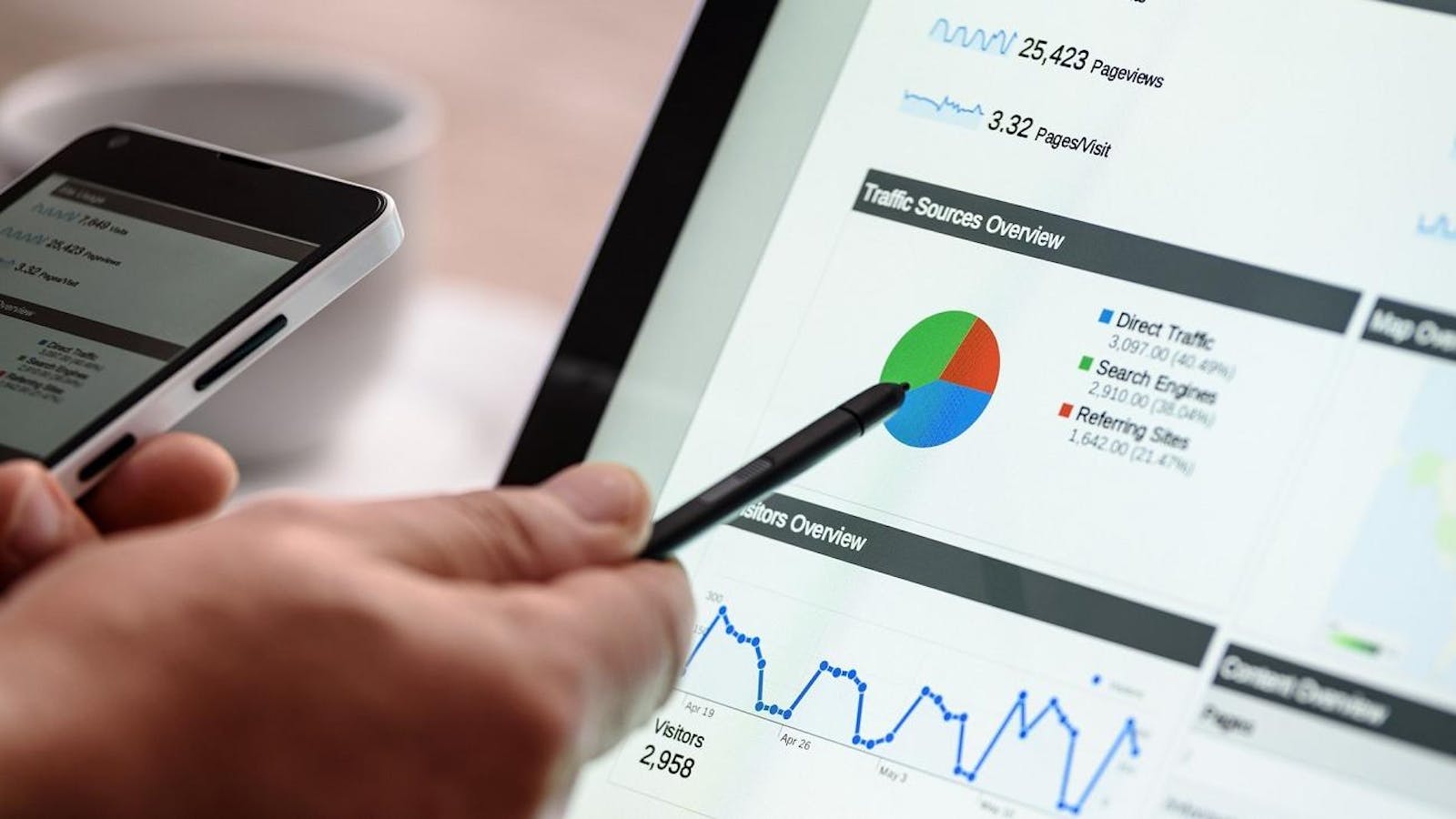 Tips To Improve Website Ranking For Your Online Business In 2019
SEO stands for Search Engine Optimization. It's a fundamental process of bringing any website and web page in the ranking of Google and other search engines. As the name suggests, optimization of website and web pages helps in increasing traffic and visibility through organic search results on all the major search engines. Web pages and other media content such as images, videos, content or local listings are shown and ranked based on what the search engine considers most relevant to users.
How Does Search Engine Work?
Search Engine is like a digital platform where users come to type questions in the text box or search box and in results they get a long list of relevant links to web pages that could potentially show answers of your question. Have you ever tried to know what the process behind the relevant results is?
Here's how it works- based on the content that users search on Google (or any other search engine), the search engine has a crawler that scan or crawl and gathers information about all the content they have used to get results. The crawler scans the few things to show relevant results that are URL, Meta Title, Heading (H1 Tag), Sub Heading (H2 Tag), Meta Keyword, Internal Links, Image Name and ALT Tags and Meta Description.
For example, let's say that you have an article or blog written about How To Build A Website. It's not necessary that this is a single blog with the same title. Two or more blogs may have the same title. And there may thousands of results with the same title. Your blog will show up as a top result for users only when if it has targeted keywords (How To Build A Website) in URL, Meta Title, Heading (H1 Tag), Sub Heading (H2 Tag), Meta Keyword, and Meta Description.
In addition, there are a lot of factors into a search engine's algorithm that you should consider increasing huge traffic on your website.
Every online business owner wishes to come on the first page of Google. But the truth is that SEO is not like a cup of tea for any company. Ranking on Google involves various factors with the proper planning and right strategy.
There are many best SEO companies for small business that provide high-end and local SEO for small business. You can choose the best SEO company who are experienced in Search Engine Optimization services.
If you have a new website and want to go through huge traffic or want to improve the ranking & performance of your existing website, then this article will help you in all many ways.
How to Rank Higher on Google in 10 Steps
Here we are providing some Digital Marketing Tips through which you can boost the overall performance of your website.
1. Page Load Speed
Page speed is a factor in Google's ranking algorithm. For better results, you need to take page loading speed into account. Having a quick webpage load time is key to online business success. It has often been seen that users leave a site that takes too long to load, resulting in more page bounces and decreasing search ranking. Thus, you can increase page load speed by making clean & lightweight code, optimizing image sizes and reducing the number of plug-ins.
As per the research,
• 40% of users abandon websites that take longer than 3 seconds to load.
• In which 80% of visitors won't return to that website.
• It is not good for your SEO ranking because it kills traffic to your site.
2. Produce Relevant and High-Quality Content
All game of ranking depends on content. A website that has unique and relevant content typically have long dwell time. A website needs proper content so that search engines understand what they are about. For a better web page ranking, you should produce relevant and high-quality content along with images and videos. Content should be catchy, unique and easy to read that force visitors stay longer on your website, resulting in excellent bounce rate and page ranking.
3. On-Page SEO
The on-page SEO is a best practice that allows you to perform a number of tasks on your website. Here are a few on-page SEO factors that can help you improve your search ranking.
Title Tag
Title Tag or H1 tag is a big part of the web page that tells search engines about the web page. The title tag of a web page should be 70 characters or less, including targeted keywords.
Sub-heading (H2 Tag)
In addition to the H1 tag, sub-heading (H2) also plays an important role in web-page ranking. You should also use sub-heading in your content or web page targeting keyword to help search engines better understand what your content is about.
Internal Links
Keywords along with Heading, Subheading, Interlinking or hyperlink in webpage increase the probability of web page crawl. You must use interlinking for the keyword that you want to rank. Interlinking helps search engines learn more about your webpage. For example, you have a blog about How To Build A Website then you can link to how to build a website in your blog post. Basically, as per Google's algorithm, a web page should be featured with 3-4 internal linking in a web page of around 600 words.
Image Name And ALT Tags
For a better image indexing, you should also use image name along with ALT tag. Image optimization is often used when it comes to SEO. Thus, Google has emphasized the importance of it for better search results.
For example- if you have Image named Android Smartphone then you should optimize image tag in the following manner-
• src="android-smartphone-jpg" is the image source that will be displayed on the page.
• alt="The best Android Smartphone for all purpose" is the images alt text, which describes the image textually so that search engine can understand what the image is.
• title="Best Android Smartphone" is the title of image title.
Meta Description
The meta description is an HTML attribute that shows a brief summary of a web page. Meta Description is what you get in results on search engines. Google generally allows 155 to 160 characters, including space. In search results of Google, we often get Meta Description.
For Example:
<head>
<meta name="description" content="I want to buy the best Android Smartphone along with excellent configuration and advanced features. Can anyone help me in finding affordable android smartphone?">
</head>
4. Off-Page SEO
To make your content more readable and useful, you can create links to authority sites. It will not only improve your SEO ranking but increase the domain authority of your website. Off-page SEO (also called off-site SEO) is a technique which is used to perform actions outside of your own website. This is performed by reputable places who are famous or have huge traffic that can link and prompt your website. But the question is that what these websites will allow you to perform the tasks. Though you don't have direct control over places. Social links and backlinks are the major factors of off-page SEO where you can create a link to refer users on for your website. You can also promote your website over social channels.
5. Image Optimization
The combination of image and wall of content undoubtedly gives benefits in page ranking. Users love to interact with visuals rather than words. Always use ALT tag while placing image over web page or blog. Make sure that the images that you are using are high-quality, and small size and original.
6. Different multimedia
A page or website is incomplete with images and videos. Add more than text as the content on your website should be flaunted with different multimedia. Use different multimedia on your web page to deliver information in a way that is more suitable to the visitors. Images, gif files, slideshow, audio, and video help improve the user experience.
7. Mobile Optimization
In recent time, around 70% of users use their smartphones to browse information, product or services. Thus, over 60% of Google searches come from mobile devices. You should focus on it and optimize your website to make it compatible with smart devices. If you are searching anything over mobile browser, then Google's Crawler scan that websites that are optimized for all types of devices. In also helps in Google ranking and SEO too.
8. Broken Links
Broken links or dead links have always been considered harmful for a website and its ranking. Broken links may affect on your SEO ranking. A broken link can be disappointing or annoying for the visitors. To find the broken links, you should examine your website with the help of tools such as Google analytic, Webmaster tool and Xenu, etc.
9. Readable Content
Content that you are using for your website should be readable for all ages of the audience. Many small businesses fail to write relevant and readable content on their website. Readable content will help you in good bounce rate that means excellent domain authority. Google also keeps that content on priority when ranking webpage that has good (A rating) readable score.
10. Contact Us Page
You also need to take this into account. As per the Google Document, a website that has to contact us page considered as trust-worthy account and also helps in ranking. Google first gives priority to the location. For example, if you search Mobile App Development Company In USA. In top results, you will first get the name of the companies along with their addresses.
Conclusion
After discussing SEO and How it works, now you have an idea as to how to build a strategy to boost the website ranking and performance as well. Also, keep in mind that the entire process takes time to show results. There is no shortcut to come on the first page of Google. If you are working in well-manner and following the step-by-step process of SEO, believe me, you will achieve it soon.
If you want any help in building your SEO strategy? It may be the right time to discuss your requirement with us. We are a leading web and Mobile App Development Company, providing all types of solutions at competitive rates. We have a team of certified professionals who are well-equipped with all terms of Google Algorithm and Tools.
---